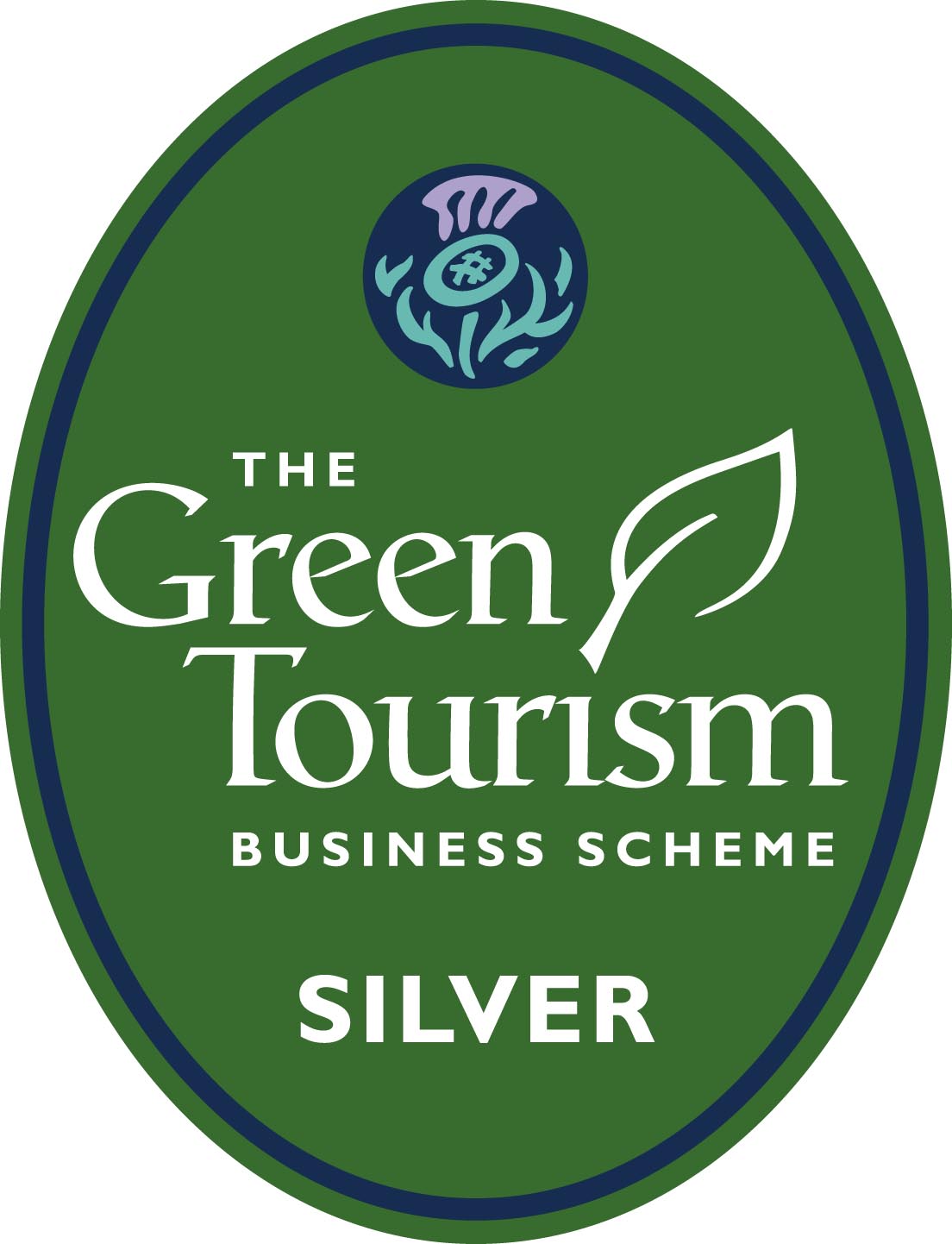 Green Tourism Silver Award
In 2019, Argyll Estates and Inveraray Castle received the Green Tourism Silver Award for the first time after performing considerable work on making the estate and historic property more environmentally friendly. This was then reconfirmed in 2020. 
We are proud to have achieved this level of award every year since, although we recognise more can be done to further our progress in this area. It is a work in progress and we can't wait to share how we hope to improve on this area in the near future. Read our 2019 and 2022 reports below: 
0
FSC Compliant Since (year)
Environmentally Friendly Transport
Our staff all car-share to work, and we would encourage others to do the same where possible. For more information on getting here using environmentally friendly methods, see our How To Get Here page.
Our Environmentally Friendly Journey: 2019 - 2023
2023 Achievements:
Updated current machinery to make it run more effectively
Staff uniform jumpers purchased through Glenmuir, and are made up of eco-friendly all-natural British wool
Use of chemical herbicides is now minimal, using physical removal of weeds whenever possible
Tree Planting Statistics:
43,000 trees planted in 2022
2022 Achievements:
Automatic taps added to the visitor toilets, as well as LED lights
Tea Room food waste is composted for use in our gardens
2021 Achievements:
All plastic bags in the Gift Shop replaced with biodegradable alternatives made of paper
Green Tourism Award:
Argyll Estates/Inveraray Castle silver award re-confirmed
2020 Achievements:
All lightbulbs active for more than 6 hours per day have been changed to LED
A wild flower meadow area was declared in formal gardens
Introduced re-usable coffee cups that are available to buy in our Gift Shop and Tea Room
All plastic takeaway containers discontinued and switched to fully-compostable alternatives
Green Tourism Award:
Argyll Estates/Inveraray Castle awarded silver for the first time
Argyll estates has set out the below items that it recognises need improvement: 
Implementing green forms of energy e.g. solar panels
Replacing electric heaters with air source heat pumps
Installing electric car charging points
Implement hydro scheme - has approval and planning permission 
Phase out cleaning products where the ingredients include Phosphate or Chlorine
Improve access to recycling bins